Questions To Ask Before Working With A Utility-Scale Solar Company
Jan 12
For companies looking to reduce their energy costs and protect the environment, solar power is a more and more popular option. Utility-scale solar power is an alternative to conventional fossil fuel-based energy sources like coal and natural gas and is a source of clean electricity.
There are numerous options available when it comes to solar energy. As they provide a great way to obtain large amounts of power at once, utility-scale solar developers are growing in popularity. There are a few questions you should ask any utility-scale solar company before doing business with them, though. This blog post will provide a list of six inquiries you should make of any utility-scale solar energy provider before doing business with them.
What Is The Past Record Of Your Company In The Solar Industry?
The utility-scale solar company should have a track record of offering our customers high-quality goods and services. Choose a business that is dedicated to offering its clients the best goods and services possible. The developer should provide a full range of solar products and services, such as solar panels, installation, and maintenance, as well as a range of financing options to suit your needs.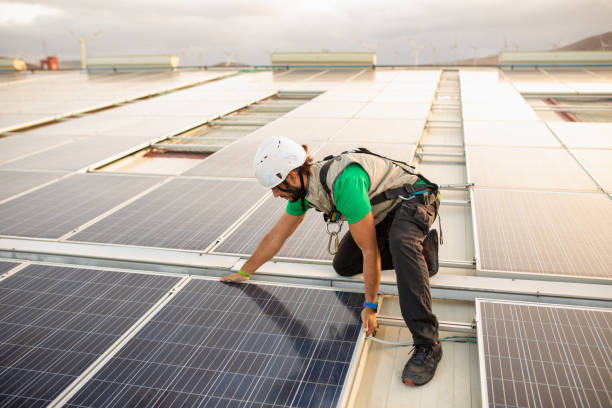 Do You Have Any Previous Utility-Scale Solar Project Experience?
Utility-scale solar projects are sizable solar PV arrays that feed the grid with electricity. These solar energy installations can be as small as a few megawatts or as large as hundreds of megawatts. They ought to have previous experience managing utility-scale solar energy projects with a capacity of 50 to 100 MW. For these projects to be successful, there must be a lot of planning and management. The most crucial aspect of these projects is having a well-defined plan that all parties involved comprehend and accept. A summary of the project, timelines, objectives, and roles should all be included in this plan.
To ensure that the project is finished on schedule and within budget, it is crucial to adhere to the plan as closely as possible once it has been established. A utility-scale solar energy project has many moving parts, so it is essential to have knowledgeable team members who can handle their specific responsibilities.
What Skills Do You Have To Take On A Project This Size?
Make sure you're working with a company that has the experience and credentials to complete large solar installations before you sign any contracts. You can evaluate a company's qualifications by asking a few important questions, such as:
How many utility-scale solar projects have they successfully built?

What are the typical project sizes that they take on?

What is the typical time it takes to complete a project?

Do they have a good track record for safety?
You can determine a company's suitability for your project by how they respond to these questions.
Get references from former customers in addition to inquiring about a company's credentials. This will give you an idea of how the business operates and whether or not they are likely to keep its promises. You can be sure you're working with a qualified solar company that can finish your project by taking the time to ask these questions.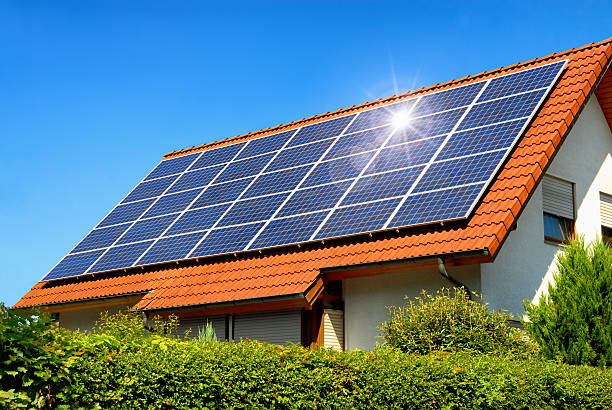 Can You Give Me References From Former Customers?
A potential customer is curious as to your level of expertise. They want to know if your work is of a high caliber and if you are a reliable source. References from previous clients are the best way to convince them that you are the ideal candidate for the position. Give the client a brief rundown of the project you finished for them when you provide references. They will be able to see how you managed a project from beginning to end and gain a better understanding of the scope of your work. To make it simple for the potential client to contact your references, be sure to include their contact information. You can demonstrate your confidence in your skills and willingness to expose your work to the public by including references. This can greatly aid in your ability to attract new clients.
What Is The Total Cost Of A Project From The Beginning To The End?
It's crucial to take the full cost of a project into account when estimating how much solar contractors will charge for their services. This includes labor costs, overhead costs, material costs, project size, and any other related costs. You can make sure you're charged a fair price by accounting for all of these factors. They must maintain consistency in pricing as well. Customers may find it confusing and challenging to compare prices if they are charged different rates for comparable projects. You can make it simple to understand what you're paying for and assist you in making decisions about which services to use by offering a clear and consistent pricing structure.
Are There Any Unstated Costs Or Fees I Should Be Aware Of?
Your purchase might include some unstated fees or expenses. Before you sign anything, it's crucial to read the small print and be aware of any possible fees. Shipping and handling fees, restocking fees, and construction costs are a few examples of typical hidden fees. To avoid any surprises later, make sure to ask these questions upfront. You can choose what is best for your needs and budget by being informed and aware of potential supplemental costs.
By asking these questions, you can make sure that you are working with a reliable, experienced business that can give you the best service. There are many different solar providers out there, so do your research and speak to people before choosing one. With so many options, it's crucial to ensure that your utility-scale solar company is providing you with everything you require. Have you ever collaborated with developers of utility-scale solar energy?
 To learn more things about utility-scale solar, feel free to check this blog post from Energy Genius: https://energygenius.solar/2022/08/09/6-questions-to-ask-utility-scale-solar-companies-before-doing-business-with-them/